If you are in search of reliable California 3PL Consulting services, contact McLane Global Logistics today. We have over 120 years in the food logistics and supply chain industry, and we are confident in our ability to improve your business' efficiency. All of our years of experience have given us valuable knowledge about the ins and outs of food logistics. Our logistics team is full of experts in finding ways to maximize efficiency in any way possible. In a business world where competition is very prevalent, it is essential to keep improving. With our services, your business will be ready to take on hurdles that may come your way. Furthermore, we hope to create a partnership with our clients that helps them grow and prosper.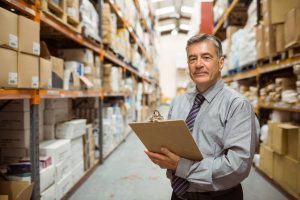 We take our jobs very seriously, and we hope to be able to find ways where your business can be improved or enhanced. We love to make the most of our vast experience to bring forth the best solutions for your business. Our job is to get your business to operate at optimal levels at all times. To do this, we first need to get to know your business and the way it works currently. Our team of logistics experts will analyze all the data available and create a plan of action tailor-made or your company. The plan will include cost-effective solutions that will not only help your business in the present term but will prepare it for an unpredictable future.
Food Logistics Consulting
The transport and handling of food products has more to it than most people would think. With so many steps in the process of shipping goods, there is always room for improvement. The goal for us is to find whatever ways we can find to save your company time and money. We analyze your business completely before taking any action. An important part of the process is discussing what the goals and needs are for the company in question. Additionally, we analyze your competitors in the industry. By evaluating your company, we can help you make the most out of both your strengths and their shortcomings.
As soon as we get the information necessary, we begin the process of finding cost-effective solutions to optimize all operations. With our services, you'll be able to save money and increase profit at every turn. Our expertise and experience will ensure that your business moves towards a positive location.
In a world that is always changing, learning is essential to keep up with the pace. As a logistics company, we truly love what we do, and we can't wait to share our expertise with clients. We also truly enjoy learning and improving in new ways. We don't apply a one-size-fits-all approach, even for a single company. Each shipment deserves its personalized shipping solution. We have the network and the facilities to allow for such flexibility. In turn, we greatly maximize efficiency, no matter the size of your load or the shipping destination.
Domestic & International Freight Services
Transporting large amounts of food products takes very careful planning and execution. Having an economical route will be of great service to your company's finances. Our transportation team will ensure that your products are shipped in the most timely and efficient way possible. As a third-party logistics company, we will work diligently to ensure that you are saving money and time whenever possible.
We are one of the nation's top third-party logistics consultants thanks to our breadth and capacity to perform all necessary import and export functions. We use the ground, air, intermodal, and oceanic freight to transport products both domestically and internationally.
Our Services Include:
Truckload
Light Assembly
Fulfillment Services
High-quality customer service
Real-Time access to shipment information
Consolidation
Inventory Management
Much more
High-Quality Food Grade Warehousing
One important thing to keep in mind is making sure that your products are being stored in the right conditions. It would be a shame to lose money from the mishandling of your food products. We are in the business of saving money, not losing it. Our warehouse space is state of the art and can accommodate whatever conditions your products require.
Our warehouse team is fully capable of ensuring the proper handling and shipment from our distribution center. We also offer fulfillment and consolidation services that will make sure your company stays on top of everything going on.
Fulfillment Services
When dealing with a large number of customers, you are also dealing with a large number of needs and wants. The market allows consumers to make requests, and businesses must fulfill those requests. McLane Global Logistics can assist you in making sure your clients are satisfied. The fulfillment services we provide include the following:
Order Assembly and Sub Assembly
Packaging and Repackaging
Daily Picking and Packing
Labeling and Bar Coding
Comparing Rates and Maximizing Savings with Shipping Software
Reverse Logistics ( Product Returns)
Much more
California 3PL Consulting
All the services we offer are geared towards maximizing efficiency and minimizing costs. The way we do this is by getting to know your company as well as possible. The hope is that we get a good understanding of the ins and outs of your business' operations. After getting the necessary information, our logistics team will begin to work on a plan of action tailor-made for your business.
You won't find another company with the same commitment to high-quality 3PL consulting. McLane Global Logistics is a company built on values such as honesty, integrity, and hard work. You can get in touch with California 3PL Consulting by calling (281) 210-3295 or clicking here.
California Fun Facts
The world's largest outdoor amphitheater is The Hollywood Bowl
The first United States motion picture theater opened in Los Angeles on April 2, 1902
The world's largest landlocked harbor is the San Francisco Bay